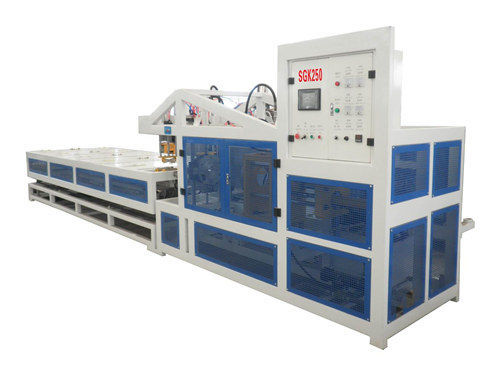 Product Description
It is special equipment for belling PVC pipes with size from 16-800mm. With proper mould, it can

belling PVC pipe with different shapes.
Machine features:
1. PVC pipe belling machine is suitable for the R type and U type plastic pipes.
2. The machine not only used in line with the pipe production line but also can be used as a single machine.
3. The characteristics of this machine are full automatic, stable and reliable, easy to operate.
Machine parameters :