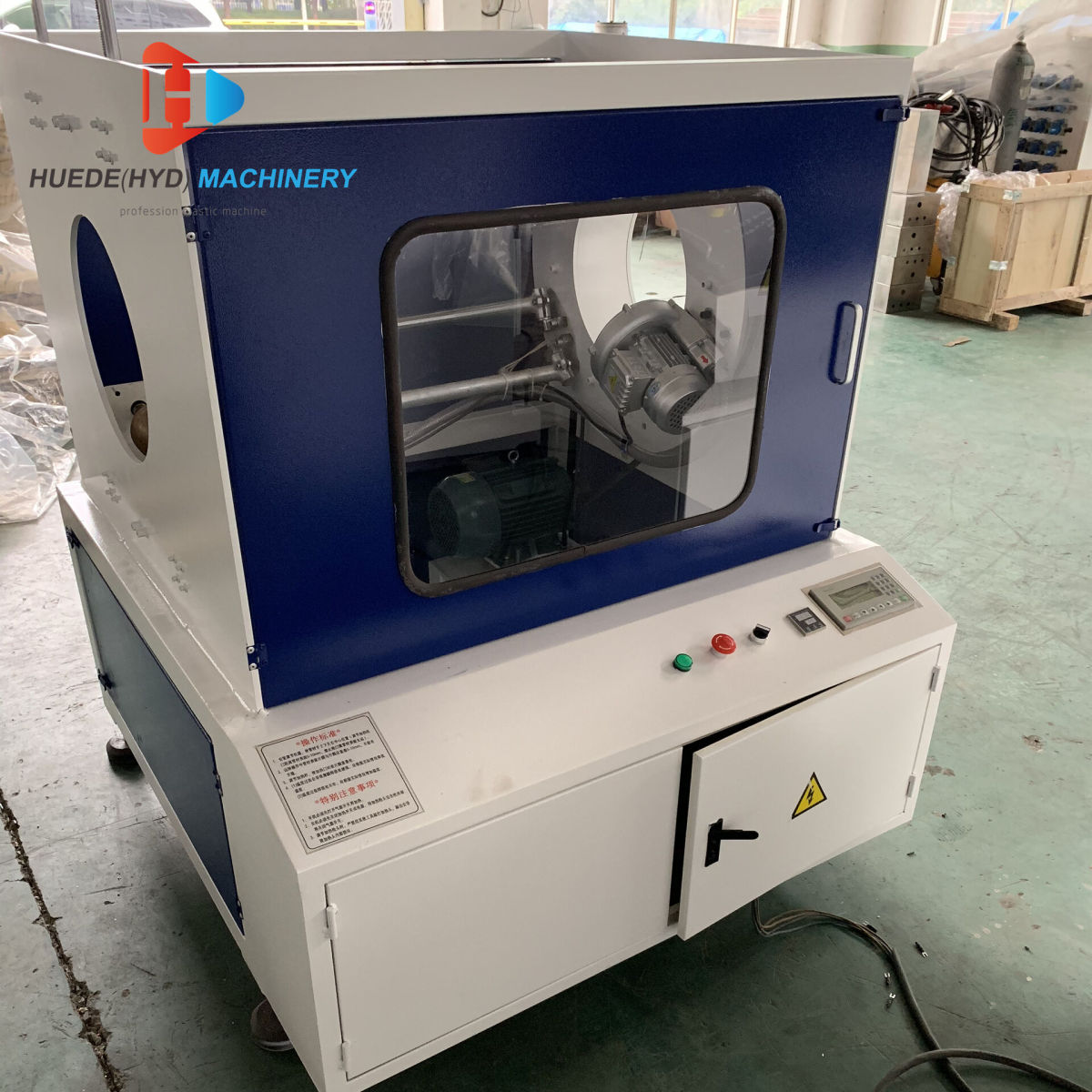 Product Description
PVC pipe wrapping machine product introduction: the machine is mainly suitable for PVC pipe production line, installed in the middle of traction and cutting machine, through the frequency conversion motor to drive the film rotation, the relative inclination angle of PVC pipe, with the extrusion of PVC pipe, make the film evenly wound on the surface of PVC pipe, and then cut the pipe by heating, thus forming Cheng: pipe making, packaging and pipe cutting are in one-stop flow operation, which ends the long-term dependence of pipe packaging on artificial membrane, reduces the waste of human and material resources, and improves the production efficiency.
L technical parameters of PVC pipe wrapping machine:
1, Technical parameters
1. Motor model: y1001-4
2. Motor power: 1.1kw
3. Motor voltage: 380V 50Hz
4. Wrapping range: F50 ~ F250 (mm)
5. Center height: 950mm ± 50mm
6. External dimension: length 1600mm × width 800mm × height 1250mm
7. Weight: 300kg l PVC pipe wrapping machine basic features:
1. PLC microcomputer control is adopted.
·Tpo4g touch screen operation is adopted.
·Manual / automatic operation mode selection.
·Vfdo frequency conversion speed regulation can adjust the overlap degree of packing belt as needed.
·E40s6 encoder can accurately measure the length of pipe.
·Easy to operate, touch type input the outer diameter of the product, the length of the packaging film, the system will automatically
·Adjust the corresponding packaging parameters.
·This machine is reciprocating operation. It is convenient to lift, safe and reliable, and occupies a small area.
·When the outer diameter of the package is different, the horizontal height of the center can be adjusted.
·The roller is covered with high pressure polyurethane.
·Automatic alarm, and display the fault content in Chinese.
Packaging & Shipping